22 Day Crossing the Antarctic Circle
Booking Dates
05/13/2021 through 12/07/2022
Travel Dates
05/01/2021 through 12/31/2022
Provider
Kensington Tours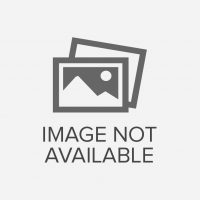 22 Day Crossing the Antarctic Circle
A spectacle of polar wonders reveal themselves as you follow in the footsteps of legendary explorers.
This unparalleled adventure starts in Buenos Aires, a breathtaking metropolis bustling with energy. Discover the city's intriguing array of architectural styles on a private tour and surrender to the stirring rhythm of a thrilling tango performance. Explore the rugged beauty of Argentina's picturesque countryside from an elegant estancia before checking in for your incredible expedition cruise. The scene then shifts to Ushuaia, providing a dramatically beautiful backdrop for embarkation. Venture where few have only dreamed of going as you spend your days exploring Antarctica's remote treasures. Visit colonies of molting penguins, soak in stunning views of towering icebergs and breaching whales, and traverse otherworldly snow-capped terrain. Weather permitting, your expert crew will attempt to sail?south of?the mythic Antarctic Circle to Marguerite Bay, home to intense blue waters and majestic views. Onboard lectures and seminars add further insight to your daily adventures while two crossings through the infamous Drake Passage will earn you any sailor's respect. The expedition concludes in Buenos Aires, leaving you with memories sure to last a lifetime.
Kensington Tours creates private trips from the world's finest ingredients. Tailor-made with care by your personal Destination Expert, your personalized trip is always a one-of-a-kind experience made just for you. Expert local guidance and 24/7 service come standard.
| Day | Description | View All |
| --- | --- | --- |
| Day 1 | Buenos Aires | Details |
| Day 2 | Buenos Aires | Details |
| Day 3 | Buenos Aires | Details |
| Day 4 | Buenos Aires | Details |
| Day 5 | Buenos Aires To Antarctica | Details |
| Day 6 | Buenos Aires To Ushuaia To Antarctic Cruises | Details |
| Day 7 | Ushuaia To Antarctic Cruises | Details |
| Day 8 | Drake Passage To Antarctic Cruises | Details |
| Day 9 | Drake Passage To Antarctic Cruises | Details |
| Day 10 | Antarctic Circle To Antarctic Cruises | Details |
| Day 11 | Antarctic Circle To Antarctic Cruises | Details |
| Day 12 | Marguerite Bay To Antarctic Cruises | Details |
| Day 13 | Antarctic Circle To Antarctic Cruises | Details |
| Day 14 | Antarctic Peninsula To Antarctic Cruises | Details |
| Day 15 | Antarctic Peninsula To Antarctic Cruises | Details |
| Day 16 | Antarctic Peninsula To Antarctic Cruises | Details |
| Day 17 | Antarctic Peninsula To Antarctic Cruises | Details |
| Day 18 | Antarctic Peninsula To Antarctic Cruises | Details |
| Day 19 | Antarctic Peninsula To Antarctic Cruises | Details |
| Day 20 | Antarctic Peninsula To Antarctic Cruises | Details |
| Day 21 | Drake Passage To Antarctic Cruises | Details |
| Day 22 | Drake Passage To Ushuaia | Details |